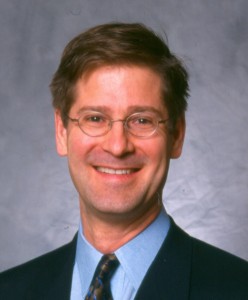 Dr. Steven B. Andreaus, DDS
A native of Tupelo, Mississippi, Dr. Andreaus received his dental degree from the University of North Carolina in 1988. He also holds a degree -BS in ZOOLOGY – from the North Carolina State University here in Raleigh NC.
While attending the University of North Carolina School of Dentistry, Dr. Andreaus received honors and the first place award nationally for research related to bonding materials from the International Association for Student Clinicians of the American Dental Association. He has been practicing in Raleigh since 1988 and has made a commitment to continuing education. Dr. Andreaus has been privileged to study with many of dentistry's finest restorative and aesthetically oriented practitioners both here and abroad.
Other than enjoying what he does as an aesthetic/cosmetic dentist, Dr. Andreaus, is also an artist that prefers to working in raku, photography and most recently paint. His interests also include food, and bicycling.
Accomplishments
Accredited Member, American Academy of Cosmetic Dentistry
Committee Member for the Give Back a Smile Program, the AACD's humanitarian non-profit providing dentistry for survivors of domestic violence
2001 GBAS's Outstanding Contribution and Dedication Award
Provides pro bono services to Raleigh's "Open Door Clinic" for low-income patients
Instructor of clinical dentistry at UNC School of Dentistry Published author on materials in cosmetic dentistry
1999-2000 President of the International Association for the Student Clinicians of the American Dental Association
2001 Winner of Raleigh Chamber of Commerce's Pinnacle Award honoring the best small businesses in Raleigh
Helped start "First Friday's", Raleigh's Art Walks Professional Associations
American Academy of Cosmetic Dentistry, Accredited Member
American Dental Association, Member
North Carolina's State Dental Association, Member
Academy of General Dentistry
Raleigh-Wake County Dental Society
AACD Give Back a Smile, committee member
International Association for Student Clinicians of the American Dental Association, past president